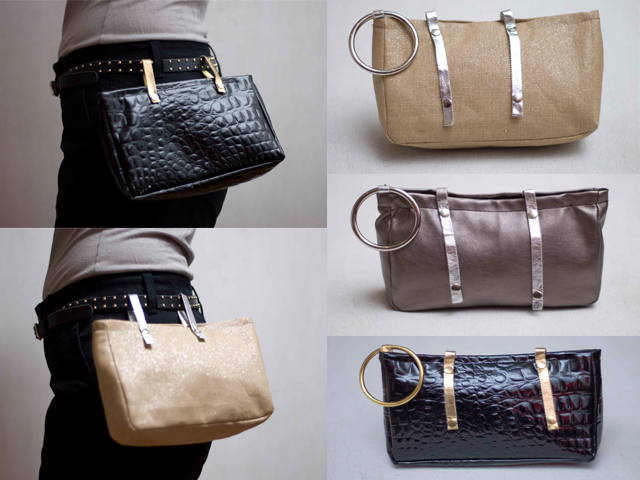 The  Bike Klutch is super stylish and super sporty in a completely unique way. Well, if you're counting, three ways. When off the bike the O-Ring serves as a classic clutch bag holder and the metallic strips are snapped against the side. It looks and functions just like any other designer clutch.
But like batman, sometimes you're called into action. So the bike klutch can change its straps to a higher position and snap into place on a belt (as pictured) or on the top tube of your bicycle. Wear it, ride it, love it. At 9″x 6″ it perfectly fits a wallet, phone, keys, multi-tool and some of those 'other' essentials. Mine generally includes a few make up items and hair bands, while my best girlfriend uses it to keep her favorite moisturizer, ipod and an extra tube.
Available on request: info@nonavarnado.com
Limited Colors:
(pictured above)
Sparkle Khaki/Silver (No Longer available)

Platinum/Silver (Low Inventory)

Black Croc/Gold
$75 + shipping/handling.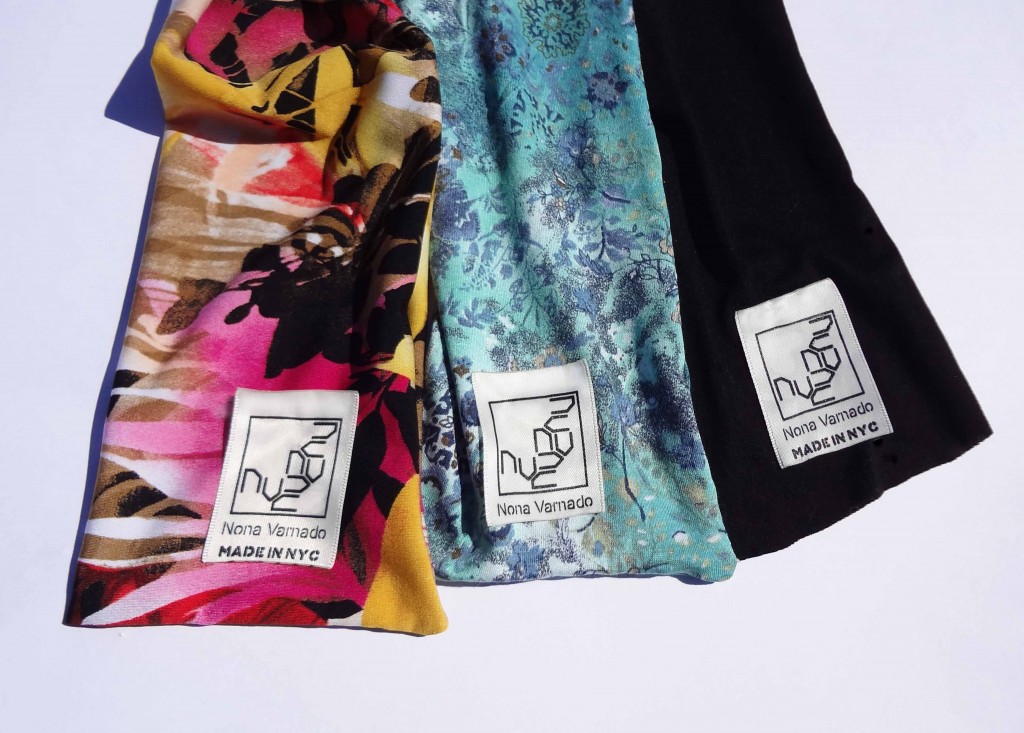 Wear it for style, during a workout or riding around. Cute as a summer scarf or tied up (or down) these cotton/lycra scarves are lightweight, sweat wicking and sized just right to be minimal, yet stylish.
Made in NYC
Pink/Yellow/Black
Blue/Green
Black
$18 + shipping/handling.