Ok, so you have to be a designer or maker of apparel before you get *really* excited over this, but check out those pictures! A zipper with no sewing or teeth! I can only imagine that the next 'level' innovation is magical hand waving. Which would also be super cool and ultra lightweight.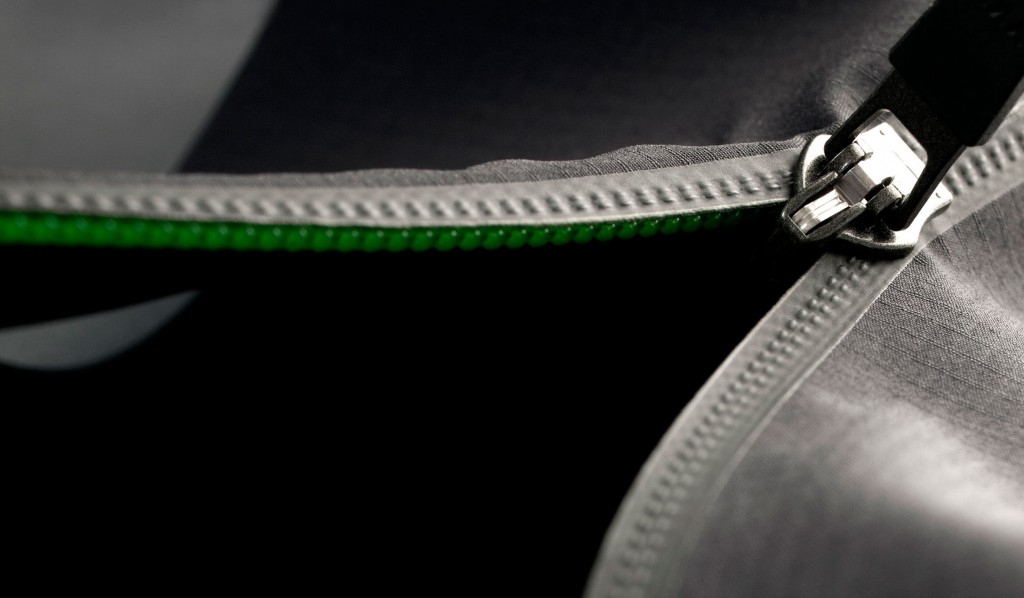 YKK has introduced the Ultra Light Zipper at ISPO Munich 2012, in Germany.
Developed for lightweight sports and outdoor garments it does not have any 'teeth' and does not require sewing like every other zipper ever produced. The new zipper chain can be directly fixed on a wide breathable membrane fabric, reducing the weight of the garment. The Ultra Light Zipper is also highly flexible and packable.
According to YKK, the zipper will be available in a three layer membrane with a width of up to 180 mm, making it possible to use the Ultra Light Zipper as a close-end fastening solution, as a half front-zipper, pit ventilation and for pockets. Also as a magic wand. I mean whoa!
So far the zipper has been acquired by sporting apparel brands Mammut and Millet.