Beginning in 2011 the fashion world has been excited about riding bikes around New York City; in storefronts, fashion week and daily life. Nona Varnado and other bike obsessed designers are dedicated to producing hip and sophisticated urban cycling fashion designed to be comfortable while riding. Their strength is in the details: most use advanced technical materials to stay dry or dry quickly, stand up to the rigours of riding while looking super chic. While most major brands outsource production to Asia  -it's great to see smaller labels creating high quality domestic produced collections (swrve, Nona Varnado, Outlier).
Nona Varnado Fall Lifestyle
In Fall 2010 a line of riding jackets, wool tunics, technical shells and reflective waterproof vests were released.  SS11 brought bike dresses, a Spin-collection and the NV Riding pant. Like Levis' & Outlier, the NV Riding Pant is made with Schoeller AG fabric and cut to be comfortable riding all day long and in a unique spin: designed to look fabulous on a range of ladies' bottoms. Black and Khaki colors are classic and work beautifully as a fashion staple. The collection is made in NYC/LA.
Nona Varnado SS11 Spin
Though Lululemon is the default apparel brand seen in spin classes nationwide – this is the first spin specific apparel line. Mesh tops and jerseys are modestly cut to hide bra straps in edgy color block paneling. Matching mini-shorts & capris. The interplay of mesh panels in key places make them super cool and breathable, but lack some of the details of major brands, such as key pockets or heat sealed seams. It's spin-specific but any of the pieces work for runners and cross training. As much as yoga wear has entered the every day fashion lexicon, spin or cycling wear is poised to be the next generation of active sport fashion with details like sport specific fabrics and pockets over drawstrings and baggy bottoms. Lightweight, minimal and pretty enough to wear outside a spin studio, the pieces are noticeably free from logos or any screen printing.
Nona Varnado 2012/2013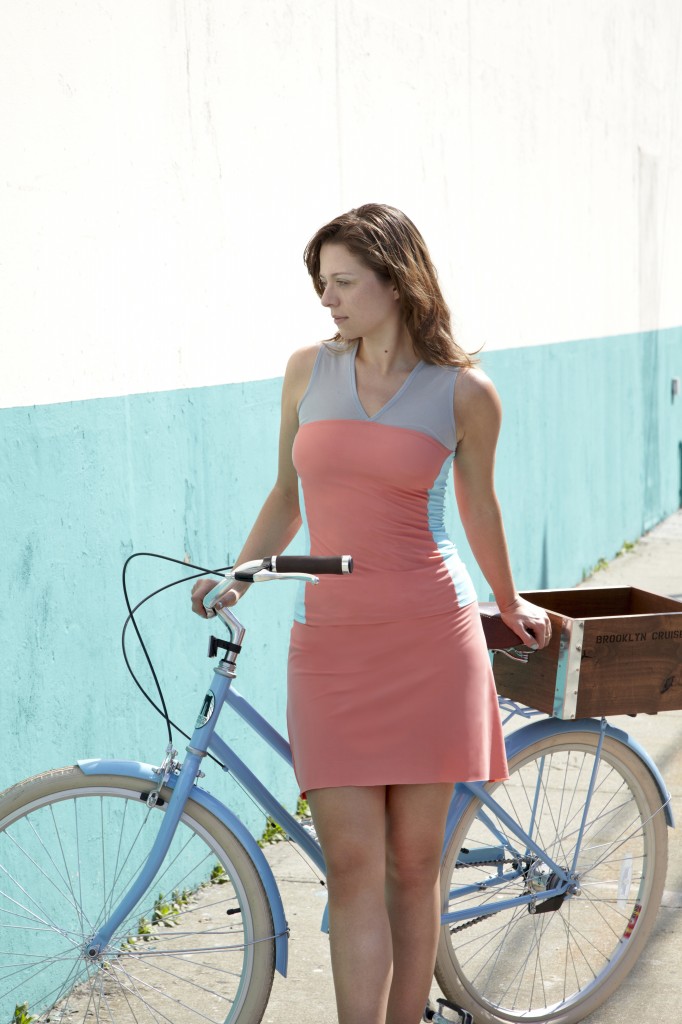 A move towards 'everyday' cross over pieces that can be worn while sweating, brought a whole new color palate to the mix. Playfully called NEONpastel, these pieces are all about taking athletic wear into a whole new level of sophistication and fun.
The collection is available at select Bicycle Boutiques in the United States, via limited online releases and by request. Nona is currently taking time off regular production to focus on her Los Angeles based nonprofit, the Bicycle Culture Institute.